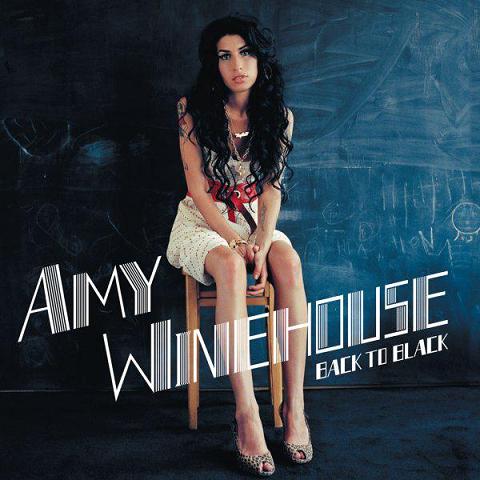 July, 23rd 2011. One of the brightest supernovas of the contemporary music scene implodes, pushed away by her own talent and fragility at the same time. I am talking about the last soul lioness of present days: Amy Winehouse. The first white soul lady borned 29 years ago in Northern London suburbs, in Southgate neighborhood. Don't worry this is not a wikipedia page! Isn't it?
What I wanna do, in beloved memory of the passed lioness, is to write about her (commercial) masterpiece: Back to Black.
1. Rehab 3:34
2. You know I'm no good 4:17
4. Just friends 3:13
5. Back to black 4:10
6. Love is a losing game 2:35
7. Tears dry on their own 3:06
8. Wake up alone 3:42
9. Some unholy war 2:22
10. He can only hold her 2:46
11. Addicted 2:45
11 tracks of pure nu-soul. The comparison with contemporary Lauryn Hill, Macy Gray, Duffy and so on goes 100% natural. But Amy's voice has something that turned herself into the huge star she's been: I am talking about pain, inner pain. A cursed artist whose only way to express herself was shouting loud her powerful voice outside. I'd say Amy is pretty similar to those big past stars, too much six-feet-under to be remembered by the frenzy mainstream scenario. Who remember Doris Duke or Esther Phillips, just to quote two of the biggest? Certified soul atmoshperes cover the whole EP:
He can only hold her
,
Wake up alone
and
Addicted
are nice examples of a fresh blast of past memories.
"For you I was a flame/Love is a losing game"
: that's how the only ballad of the EP,
Love is a losing game
indeed, begins. Beyond the combed notes, I think that the power of this track is the perfect fit between music and lyrics.It just says things in the right way those things should be told. Another great example of it, is
Rehab
, lead single of the whole EP. For 3:34 minutes AW shows her impertinence by joking on her little bad habit: drinking. Rhythm, rhythm, rhythm. On
Me and Mr. Jones
Amy argues on her boyfriend who stopped her from watching the concert of her idol Slick Rick. Regular soul notes leave the space to hip-hop beats in
You know I'm no good
. Syncopated intro in
Some unholy war
and the rocksteady of
Just friends
send the listener back in the '50s. The AW, with the help of producer Mark Ronson, decided to introduce a Marvin Gaye flavour:
Tears dry on their own
is so damn similar to Gaye's Ain't no mountain high enough that I just can't understand when Amy's voice finish and when Tammi Terrell's begins! And then the lioness ends the album with Back to black: a creepy prophecy. Amy warned us that soon we'd have gone back to black. R.I.P. Amy, even one year later.